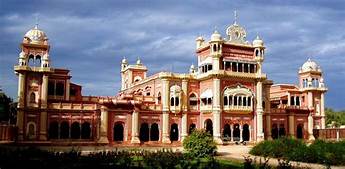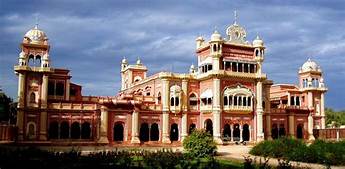 Compiled By: Rtn. Gangaram Shamdas Purswani (P.H.F.)
Khairpur District is a district in the Pakistani province of Sindh in Sukkur Division. At the 2017 census, it was the fifth most populated district in the province after four districts of Karachi city, with 2.4 million inhabitants. The headquarters of the district is the city of Khairpur. The district is further divided into eight sub-districts: Khairpur Taluka, Mirwah Taluka, Kot Diji Taluka, Kingri Taluka, Sobho Dero Taluka, Gambat Taluka, Faiz Ganj Taluka and Nara Taluka.
Khairpur district is located between middle and northern Sindh. It is bounded on the north by Shikarpur District and Sukkur District, on the east by India, on the south by Sanghar District and Nawabshah District, and on the west by Larkana District, Naushahro Feroze District and Indus River. The revised area of the district is 15,910 km2.
Khairpur, also called Khairpur Mirs, city, Sindh province, south-central Pakistan. The city lies along the Khairpur East Canal, 11 miles (18 km) south of the Indus River. It was founded in 1783 by Mīr (chief) Sohrāb Khān, who established the Khairpur branch of the Tālpur family. The settlement was selected as the seat of the mīrs of northern Sindh. A communications centre, it is connected by rail with Peshāwar and Karāchi and by road with Sukkur and Karāchi. After the establishment of Pakistan in 1947, the city developed industrially, with textile, silk, leather, and carpet manufactures and sugar and flour mills. Amenities include several parks, the mīr's palace, hospitals, a library, and a stadium. Shah Abdul Latif University was founded as a campus of the University of Sindh in 1975; university status was granted in 1987.